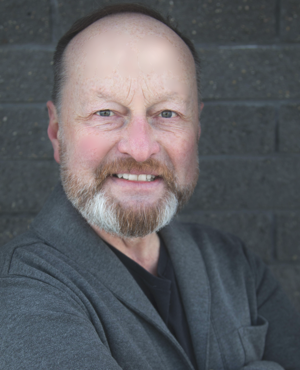 The Early Years Rev. Richard T. Hilsden was born into a preacher's home in Burlington, Vermont USA. At the age of 5 his family moved back to Canada where "Rick" was exposed to church life. By the age of 11 Rick Hilsden felt the call to full-time ministry and after completing high school began to pursue this goal by studying at Eastern Pentecostal Bible College (Peterborough) now called Master's College & Seminary. He was honoured to be the Valedictorian speaker at the graduation exercises held in Massey Hall, Toronto.
The Ministry Following graduation Rick served as a youth pastor in the cities of Montreal and Scarborough. Then in 1983 he was elected as the Christian Education and Youth Director for the Eastern Ontario and Quebec District of the Pentecostal Assemblies of Canada. In 1990 Pastor Hilsden assumed the leadership of Liberty Pentecostal Church in Bowmanville, Ontario where the church grew from an average Sunday morning attendance of 235 to around 600 in a few short years. During these years the church launched a daughter assembly in a neighbouring community. Liberty became known for its Vacation Bible School that started with 90 children in the early '90s and grew to a thousand children by 1996.
Late that year, Rick Hilsden was elected as the District Superintendent for the Eastern Ontario and Quebec District of the Pentecostal Assemblies of Canada. He remained in this office until May 2005. During these 8 ½ years, Pastor Hilsden and his leadership team launched the District of Quebec while at the same time planting dozens of churches in Eastern Ontario. Throughout his tenure as Superintendent, Rick led a campaign to rebuild or renovate all the major facilities at Lakeshore Camp, updating them for use by the next generation of young people. He also served as the Board of Governors Chair of Eastern Pentecostal Bible College as it transitioned to Master's College and Seminary.
In October 2005, Pastor Rick and Judy Hilsden assumed the lead pastorate at The Park Pentecostal Church in Sherwood Park Alberta. Under his leadership the church had developed a 5 fold philosophy of ministry the community: A place of Refuge A place of Refreshing A place of Relationships A place of Refinement A place of Release. By 2011 took on the challenge of planting a church, called The Peace Place which fulfilled one of his dreams. In 2017 he resigned the pastorate and is now devoting his life to Wind and Wave Ministries.
Not all those years were without challenge. In 1991 Rick was diagnosed with cancer and underwent 13 months of radical therapy only to discover that all treatments had failed and that the disease was terminal. However, in March 1992, Rick experienced the healing power of Christ and was declared cancer-free which remains true to this day. However In August 2007 had a set back again and experienced a mild heart attack followed by a serious stroke. He often incorporates his life story in the messages he presents.
The Passion Pastor Hilsden is known for his desire to see the power of Pentecost spread across Canada. He has had the privilege of preaching this message across Canada and in many other countries around the world. Rick sees the church in Canada in need of a great spiritual awakening and in desperate need of discipleship which will lead to a new commitment to evangelism. He has a vision for large urban churches that will act as hubs for satellite assemblies to spring from. He is convinced that this kind of church multiplication is the best way to change the spiritual climate of a city and then a nation.
His values in life and ministry can be summed up by the following statements:
Purpose: The assurance of knowing what God wants us to do for Him
Passion: The driving motivation to see people come to Christ and be discipled
Purity: The irreplaceable value of personal integrity in life and ministry
Perseverance: The stuff that keeps you going when the going gets tough
Power: To live the Spirit filled, Spirit led, Spirit empowered life.
The Family Rev. Rick Hilsden and his wife Judy (married for 38 years) have two adult children: Rich who is a Surgeon serving in the Military is married to Shannon (nee Swartzentruber), who is a medical doctor; Dion serves as a professional School Counsellor in Strathcona Christian Academy. Her husband Matt works as an Assistant Principle in a local school. Judy works in Sales/Administration but her first passion is to be an encouragement to people in the local church. She enjoys every opportunity to communicate the great message of the kingdom.